Easier everyday life with strong arms
Strengthen your triceps with the seated triceps
The triceps make up a significant portion of your upper arm muscle mass, so training them can help you develop overall arm strength. Strong triceps can help stabilize your elbow joint and reduce the risk of elbow injuries. Also, many sports and daily activities, such as carrying groceries or lifting children, require strong triceps. Training them can improve your ability to perform these tasks and may also enhance your performance in sports such as basketball or football.
Nordic design & build to last
Omnigym outdoor gym equipment is proudly made in Finland, easy to use, and built to last, making them a risk-free choice. All units are ergonomically designed for optimal training results and user safety, and they all meet the EN16630 standard for permanently installed outdoor equipment.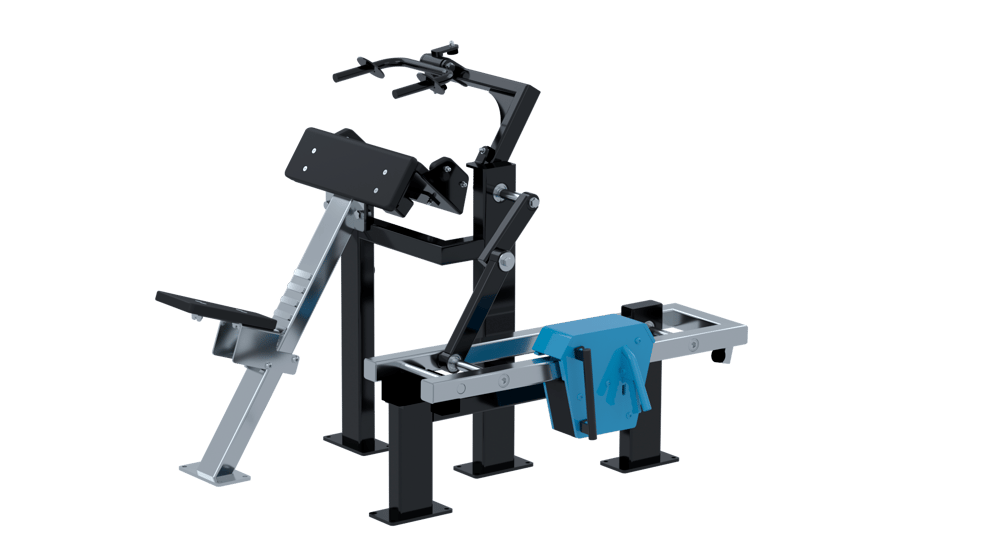 Multiple colors available

Product code OG82
Length 1450 mm
Width 1310 mm
Height 1210 mm
User height +140 cm
Age limit +14
Safety area 17,4 m2
Base: surface mounting to concrete
Standard EN16630

Metal parts steel wall strengths 3-6mm zinc layer and powder coating.
Maintenance-free stainless steel ball bearing.

Adjustable loading
- 5-50kg (1x weight unit)