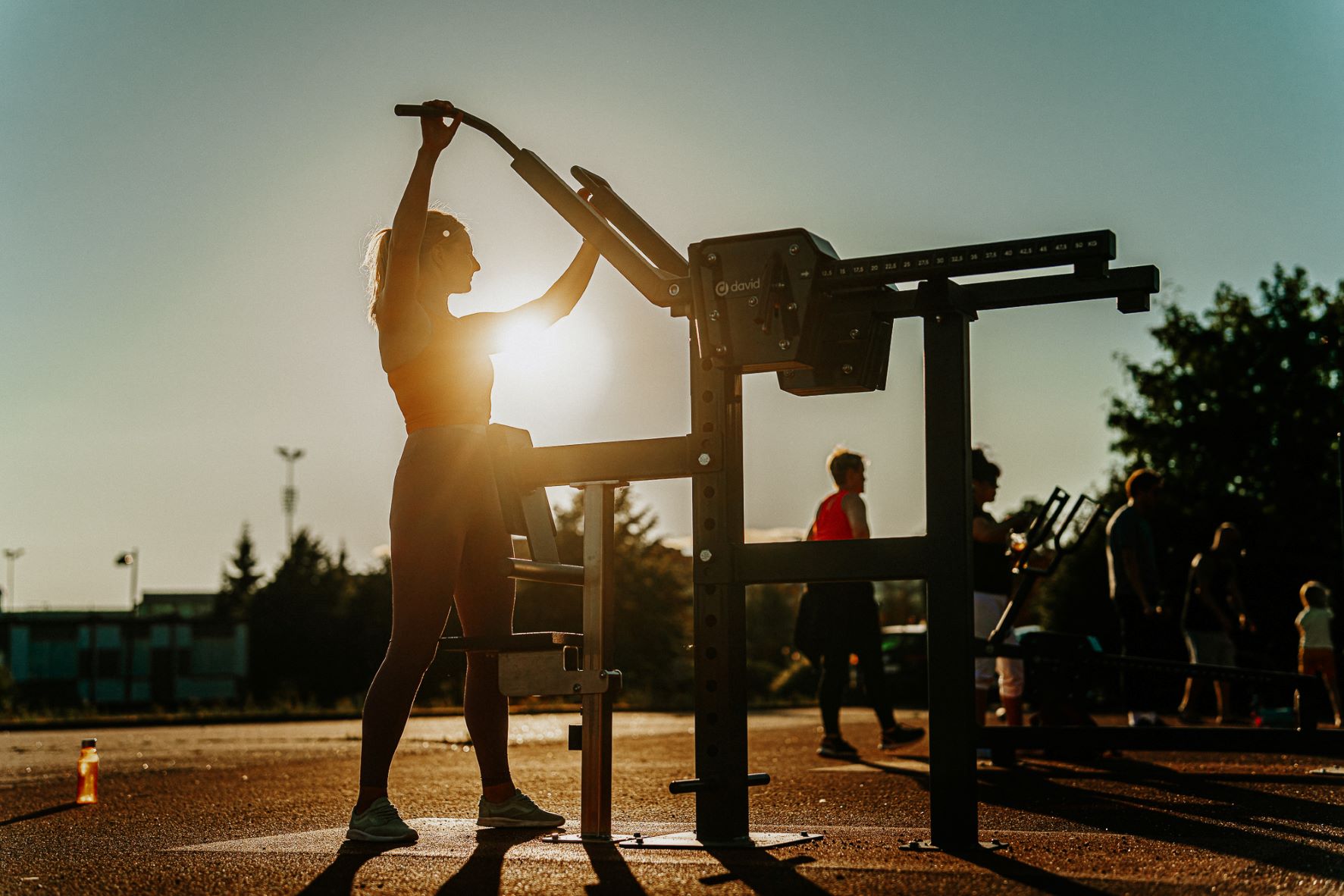 Sustainability
Gym training is great but let's be frank. Would you not rather enjoy your workout in fresh air rather than in a stuffy gym? With Omnigym, you can.​​​​​
How Omnigym addresses sustainability
Outdoor life promotes a sustainable way of living. No electricity, heating, or air conditioning is needed, just fresh air. Omnigym outdoor gyms are available and accessible for community citizens in the sports parks, fields, paths, beaches, or dedicated private venues.
Sustainable Design
We design and manufacture only durable and functional products that bring joy to people over and over again, for many years to come. User safety and convenience are never compromised. Our product development is based on modularity, which means that all parts are designed to be compatible.
Made in Finland
Omnigym products are designed and manufactured in Turku, Finland. We are proud to be able to provide jobs locally and maintain the highest level of quality.
When it comes to suppliers and partners we choose to work with ones that are dedicated to sustainability and operate responsibly.
Product Lifecycle
Omnigym products are designed to last. The long product life cycle requires the right decisions in every phase of the design and manufacturing process, but also in maintenance – all moving parts can be replaced if needed.​​​​​​ Omnigym guarantees that the spare parts are available at least 10 years after purchase.
At the end of the life cycle, almost all parts can be recycled.
Material choices
Omnigym products are made of carefully-chosen materials that are both durable and recyclable. The main material is stainless steel, which is coated with a two-layer system combining cathodic protection and barrier effect. This provides greater anti-corrosion resistance and a smoother surface finish in comparison to other zinc-rich primers. Omnigym seats are made of high-pressure laminate wood.
Nothing extra
Working out outdoors is good for you and the environment. No electricity, heating or air-conditioning needed.
We believe in simplicity, which is shown in our material usage as well. We only use what we need and recycle all that is left.
Transportation and packaging
Omnigym prefers domestic and local partners to minimize transportation, and optimising material purchase batches so that we are transporting full loads instead of air.
For packaging we use the minimum amount of materials, still ensuring adequate protection.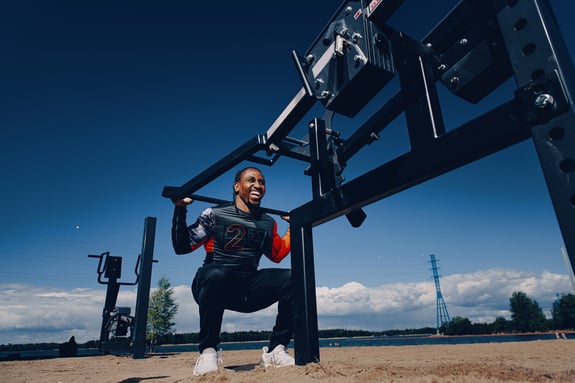 Outdoor Fitness – why the trend is here to stay
Outdoor training is a prominent trend in the fitness industry today. This is not a surprise, considering that it allows you to enjoy the benefits of both working out and getting fresh air. Various studies indicate that where you get your sweat on makes all the difference. The growing number of outdoor fitness solutions provide new and better ways to improve our physical and mental health.
Do you have any questions about our sustainability policies?
We will be happy to talk to you! Start a conversation with us.