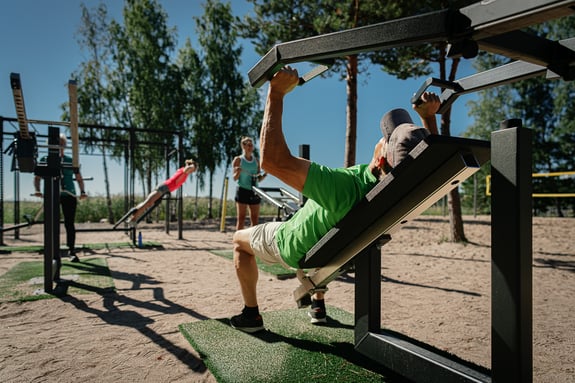 TEST THE DIFFERENCE
To understand the difference between Omnigym and competitors, you need to test the equipment
MAKING DECISIONS EASY BY
TESTING THE EQUIPMENT
Before a big investment like an outdoor fitness area, it is recommendable to be sure of what you are investing in. To help you, we have developed two services for you to test the equipment.
ROAD TOUR
When you would like to test our equipment and have a chat with our experts, just give us a call and we'll come to you.
GLOBAL USER STUDY
Want to make sure that the citizen will love and use the outdoor exercise area as well, get a free outdoor gym for a test period. We will provide you with feedback and data on the usage.