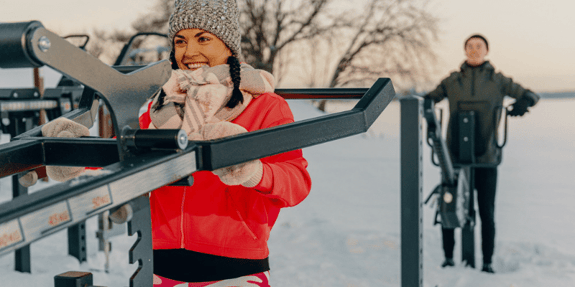 WANT TO KNOW, NOT JUST GUESS?
Improve knowledge of your outdoor gym's usage and users with Omnigym SMART.
According to our research
A high utilization rate is the key indicator of a successful investment.
Accurate measuring of the users and usage at outdoor gyms has been complicated due to a lack of tools. Omnigym SMART was developed to meet these needs.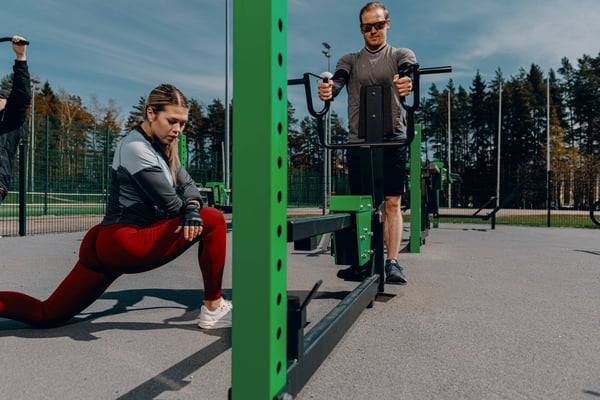 What is Omnigym SMART
Omnigym SMART is a system that measures and collects data on equipment usage. The SMART sensors collect information from the equipment and forward it to a cloud, where data is analyzed and imported into a readable form.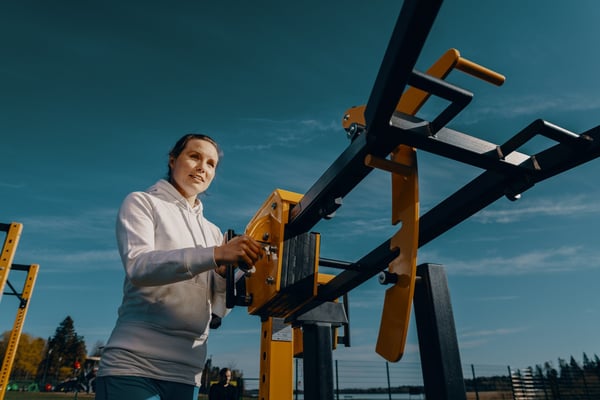 Introducing Omnigym SMART
What if you could follow your outdoor gym's user rate?
Omnigym SMART provides data for you to help with decision-making and the development of the outdoor site. With Omnigym SMART, you can find out, for example:
Find out the number of gym users for a selected period. Identify the rush hours or follow seasonal changes.
Know which equipment is the most popular and see when

each unit has been in active use. Understand users' training habits, the number of reps and sets, and comparisons with previous points in time. ​
Helps to measure the return on investment: set goals for usage, measure and track trends, e.g., follow user behavior changes after events and campaigns.
Assists in future investment decisions and forecast usage.
SMART data assists with outdoor gym development: the right location, equipment combination, and the optimal amount of equipment.
SMART DATA INCREASES USER UNDERSTANDING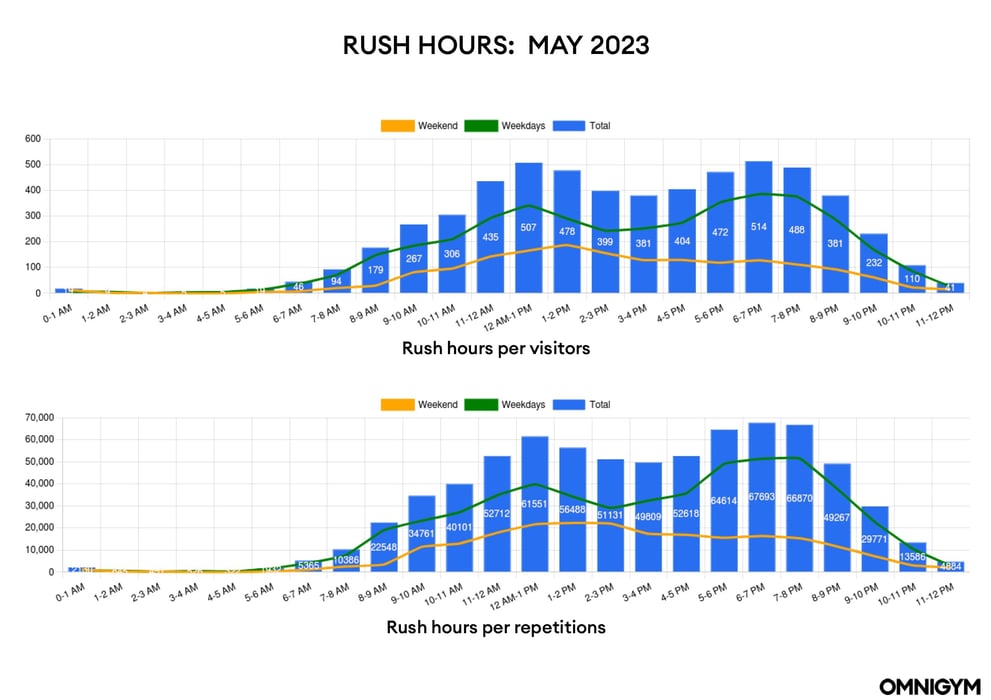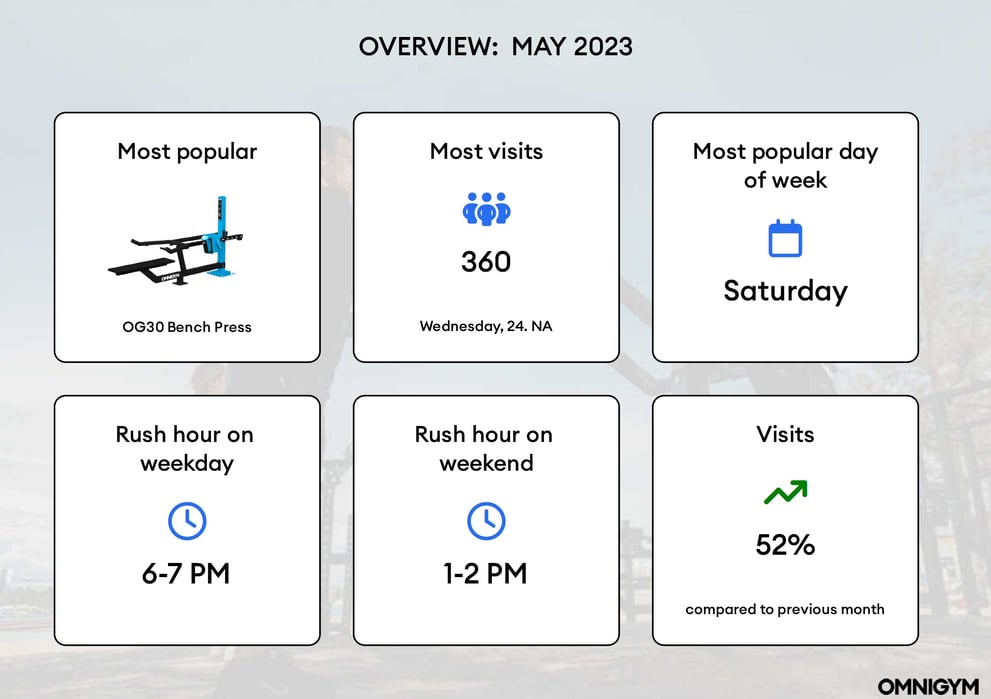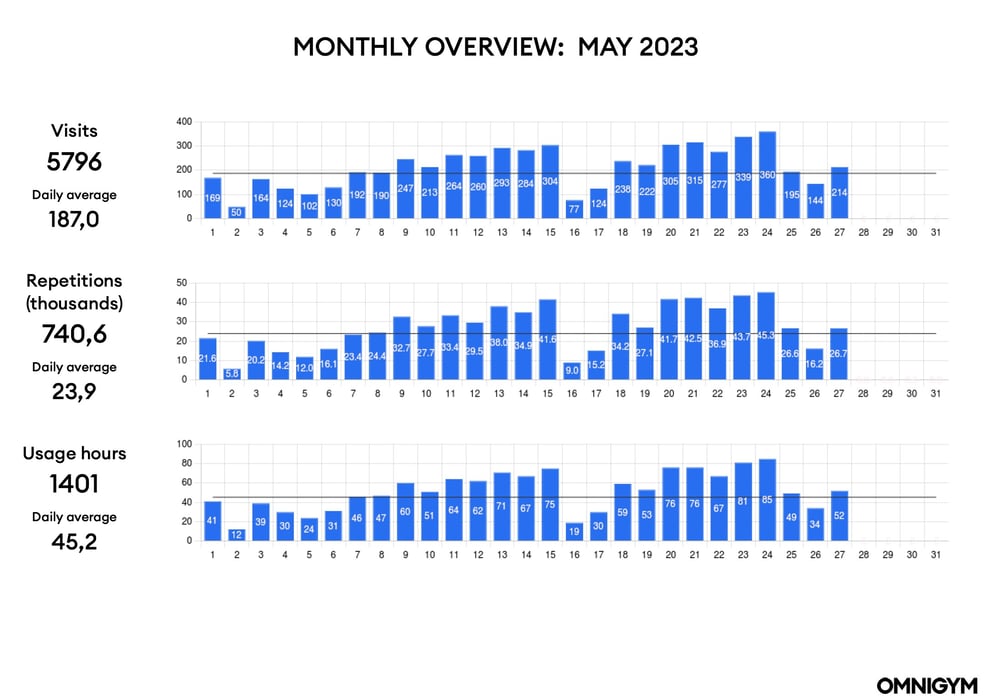 We do not film or record people or their movements in the sports facility. Omnigym SMART collects motion data only from the equipment.
Case City of Helsinki
How it all started
Measuring and gauging the number of users and the popularity of the outdoor gyms has been a challenge due to the lack of accurate data and tools. In Finland, the City of Helsinki pioneered with the Omnigym equipment by installing movement sensors to all units in a few popular outdoor gyms in cooperation with a technology company Kaltiot Oy. The pilot project aimed to determine the utilization rates, and the gyms' busy and slow hours and help anticipate maintenance needs.