Unique opportunity for municipalities to
GET AN OUTDOOR GYM FOR FREE
Take part in the Omnigym Global User Study and learn how a popular outdoor gym can elevate your outdoor space and activate residents.

The manufacturer Omnigym, offers municipalities the opportunity to participate in a Global User Study that collects data on equipment usage and user experience.

The Global User Study research project will be implemented in 2020–2025 in several European countries. Omnigym stands behind the quality of the product range and excellent user experience, and wants to gather researched information from the users' point of view. To allow residents to test the equipment, Omnigym will provide your community with equipment set for use during the 5 week-long study period.
Global User Study provides data for municipalities to increase the understanding of outdoor gym users and usage.
Source
:
Omnigym
User
Surveys
2022 / Finland,
Sweden
,
Norway
, Denmark, Spain,
The
Netherlands, France, Germany
(4 313)
4,7 /5 overall score for the equipment
52%
VISITED THE GYM OVER THREE TIMES, during the study.
83%
FOUND THE GYM "AS GOOD" OR "BETTER" THAN INDOOR GYM
16%
of the users were over 55 years old
99%
of the respondents wanted the particular outdoor sports place to remain permanent.
WHAT DOES GLOBAL USER STUDY INCLUDE?
Omnigym outdoor fitness equipment for residents' use free of charge for five weeks.
Reliable data collection on equipment usage and usage rate.
User Survey to analyze user profiles and user experience.
After the Global User Study period, municipality receives a comprehensive report of the results.
Making decisions easy!
When a municipality considers different outdoor sports place options, between different equipment suppliers, or thinking about an outdoor gym as an investment, the Global User Study can provide the answers.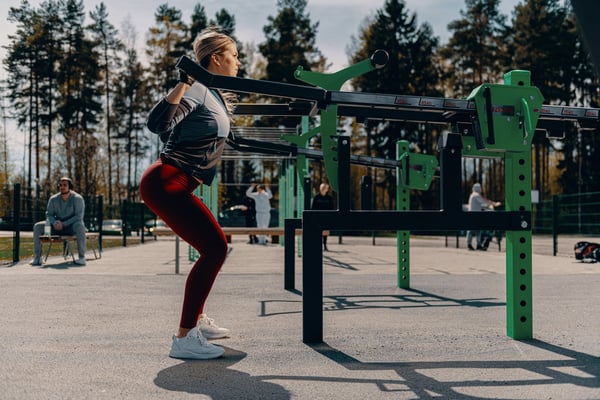 After the Global User Study, you will know:
1
Accessibility / Attraction factors
Whether the location is suitable.

2
Suitability
of the outdoor gym in practice: Does it meet the needs of the residents.
3
User Experience
How the users rate the training experience and the equipment.
4
Feedback
Valuable feedback and development suggestions from users.
5
Utilization Rate
Number of visits on daily basis, time spent, the most used equipment, rush hours, slow hours, and the number of repetitions.
6
User profile
Demographic factors, training frequency and habits.
7
Utilization Rate Estimations
for
Omnigym
sports places of different size of population.
8
benchmark
other municipalities' and users' experiences & numerical data across Europe.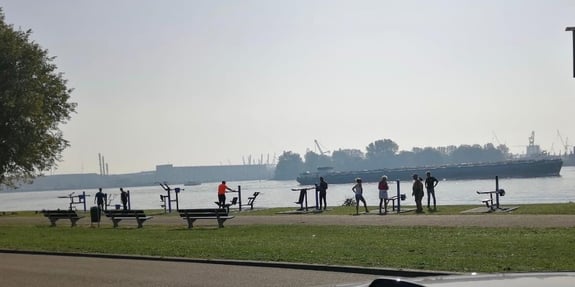 "
Hopefully this outdoor gym would stay. It's like a real gym, but outside.
"
"Super great quality! I'd love to train here in the future as well."
"I've enjoyed training here with these equipment. Especially when other gyms are closed, but I will be using these even when indoor gyms are open again. Excersing in open air in a place like this is unique!"
"Our whole family has trained here two times a week. This is the only place outside where we can train all together. Really do hope that this will stay!!"
"A great alternative for an indoor gym during Covid, but also after that. Weight training in the fresh air with durable and easy-to-use equipment."
"My spouse and I prefer to train here than at the indoor gym, because of the great equipment and it's nicer to be outside."
Ask for more information about the Global User Study in your municipality.
Fill in and send the form below or contact Mr. Juho Lahti directly.