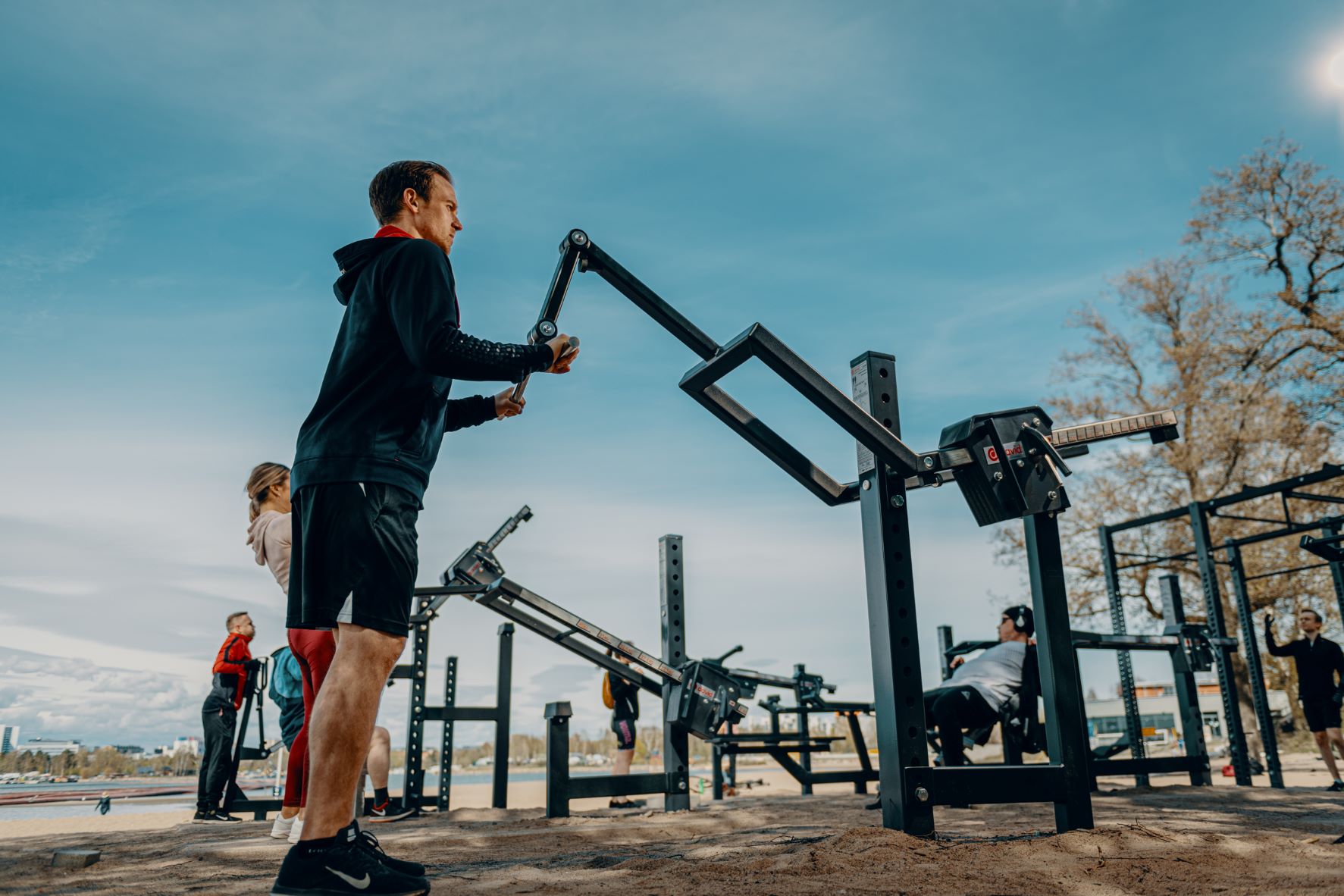 EASY AND EFFECTIVE FOR YOUR TRICEPS
​​​​​​​Balance your arm exercises with stronger triceps
Triceps are essential when building upper body strength and helping with movement in your shoulders and elbows. Increasing triceps strength brings stability to shoulders and arms, improves flexibility, and increases range of motion. The Triceps Press is an excellent choice for isolated triceps training.
Nordic design & build to last
Omnigym outdoor gym equipment is proudly made in Finland, easy to use, and built to last, making them a risk-free choice. All units are ergonomically designed for optimal training results and user safety, and they all meet the EN16630 standard for permanently installed outdoor equipment.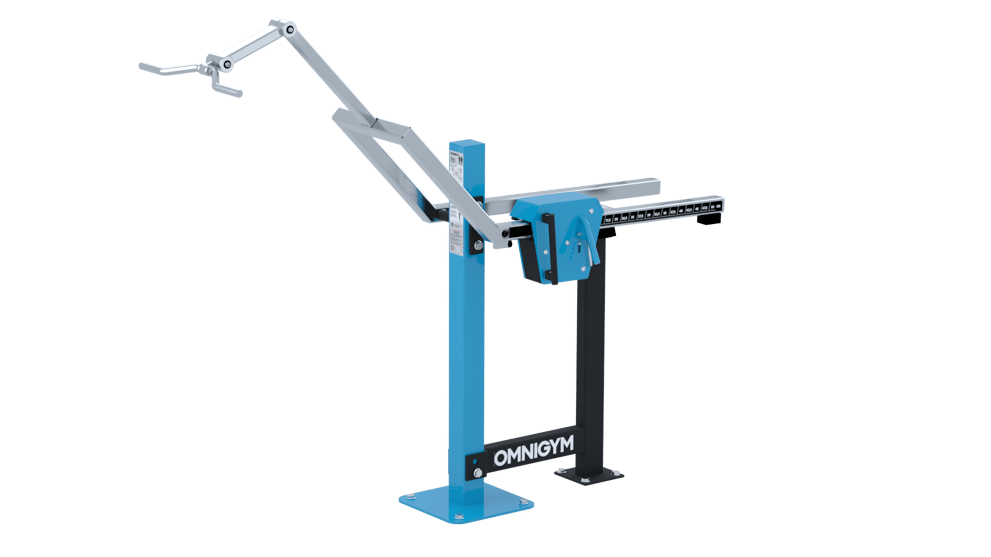 Multiple colors available

PRODUCT INFORMATION
Product code OG80
Length 2320 mm
Width 670 mm
Height 1970 mm
Equipment weight 152,8 kg (1x weight unit)
227 kg (2x weight unit)
User height +140 cm
Age limit: +14
Safety area 17,5 m2
Base: surface mounting to concrete
Standard EN16630


Metal parts steel, movement arm stainless steel, wall strengths 3-6mm zinc layer and powder coating, electropolishing.

Maintenance-free and protected stainless steel ball bearing.

Adjustable loading
- 10-50 kg (1x weight unit)
- 20-100kg (2x weight units)