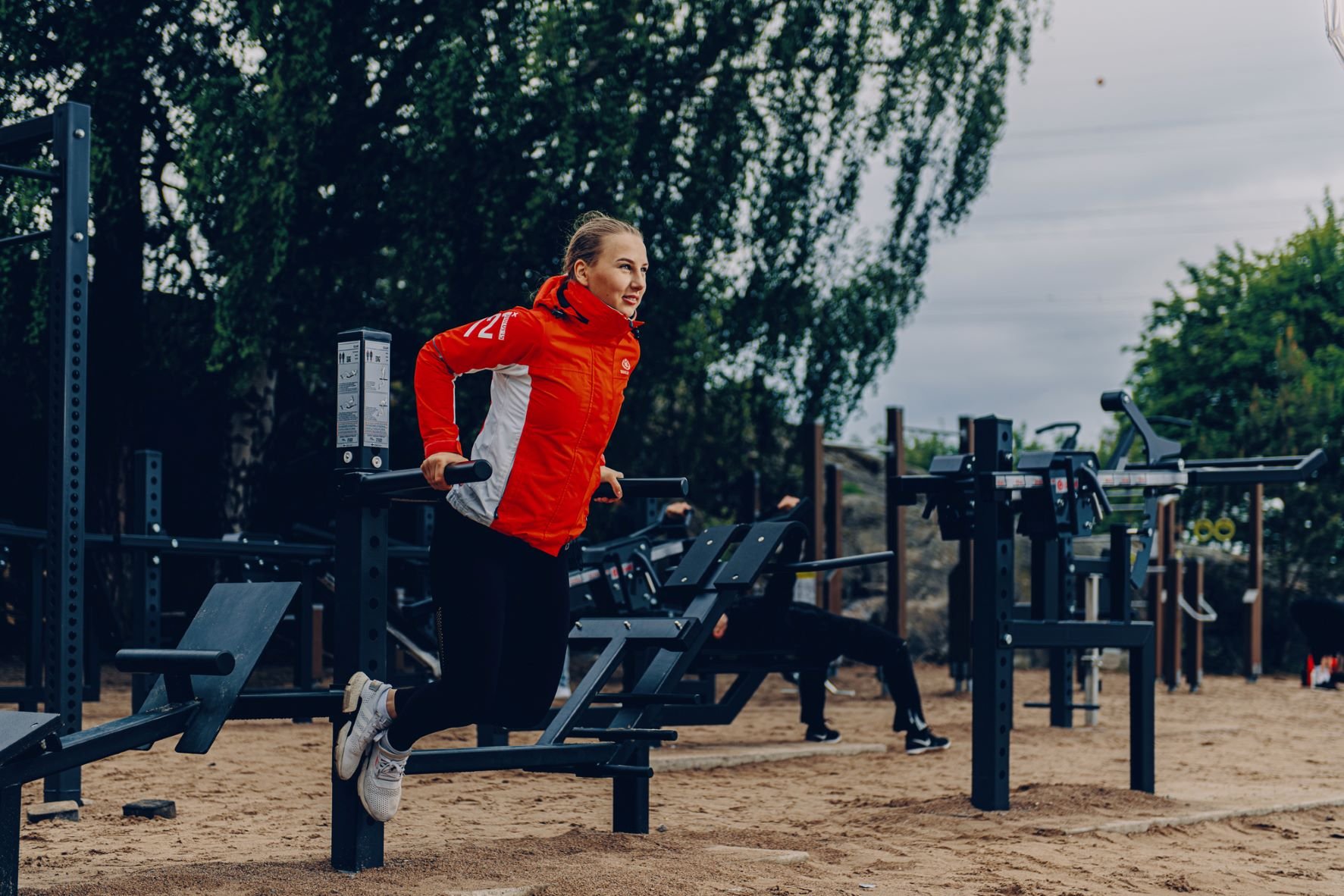 FULL WORKOUT FOR UPPER BODY
​​​​​​​Work your upper body and arms with a three-in-one solution
The Core Rack combines our Abdominal Bench, Dip Bars, and Back Extension equipment around one central pole, providing a solid set of isolation exercises to work some of your key upper body and arm muscles while also strengthening your core.
Omnigym outdoor gym equipment is proudly made in Finland, easy to use, and built to last, making them a risk-free choice. All units are ergonomically designed for optimal training results and user safety, and they all meet the EN16630 standard for permanently installed outdoor equipment.
Abdominal Bench:
Develop your core muscles for stability and performance
Performing exercises as sit-ups or crunches increases the strength of your abdominal muscles. Building up these core muscles improves posture, balance, and stability while reducing the likelihood of back or other pain. Many everyday tasks rely on core strength, so sit-ups are a good choice to improve everyday quality of life – as well as the best choice if you aim to develop six-pack abs!
Muscle groups: abdominals
Back Extension:
Strengthen your back and improve your posture
Our Back Extension exercise equipment is a safe and effective way to strengthen your lower, mid, and upper back muscles. Regular back extension exercises will lead to better posture, helping to prevent back pain and injury.
Muscle groups: lower and mid back muscles
Dip Bars:
Improve upper body and bone strength
Dips help build upper body strength across the chest, shoulders, and upper arms while engaging and maintaining the core. Because your body weight is off the ground, dips are a great workout for the whole body. They can also improve sports performance that requires arm movement and upper body strength, such as tennis, swimming, volleyball, and basketball.
Muscle groups: chest, shoulder and tricep muscles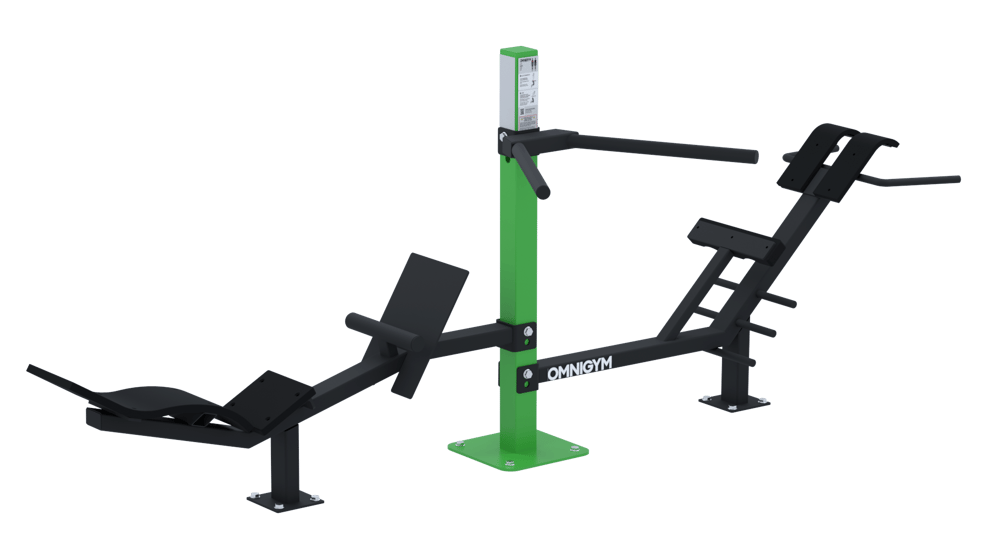 Multiple colors available