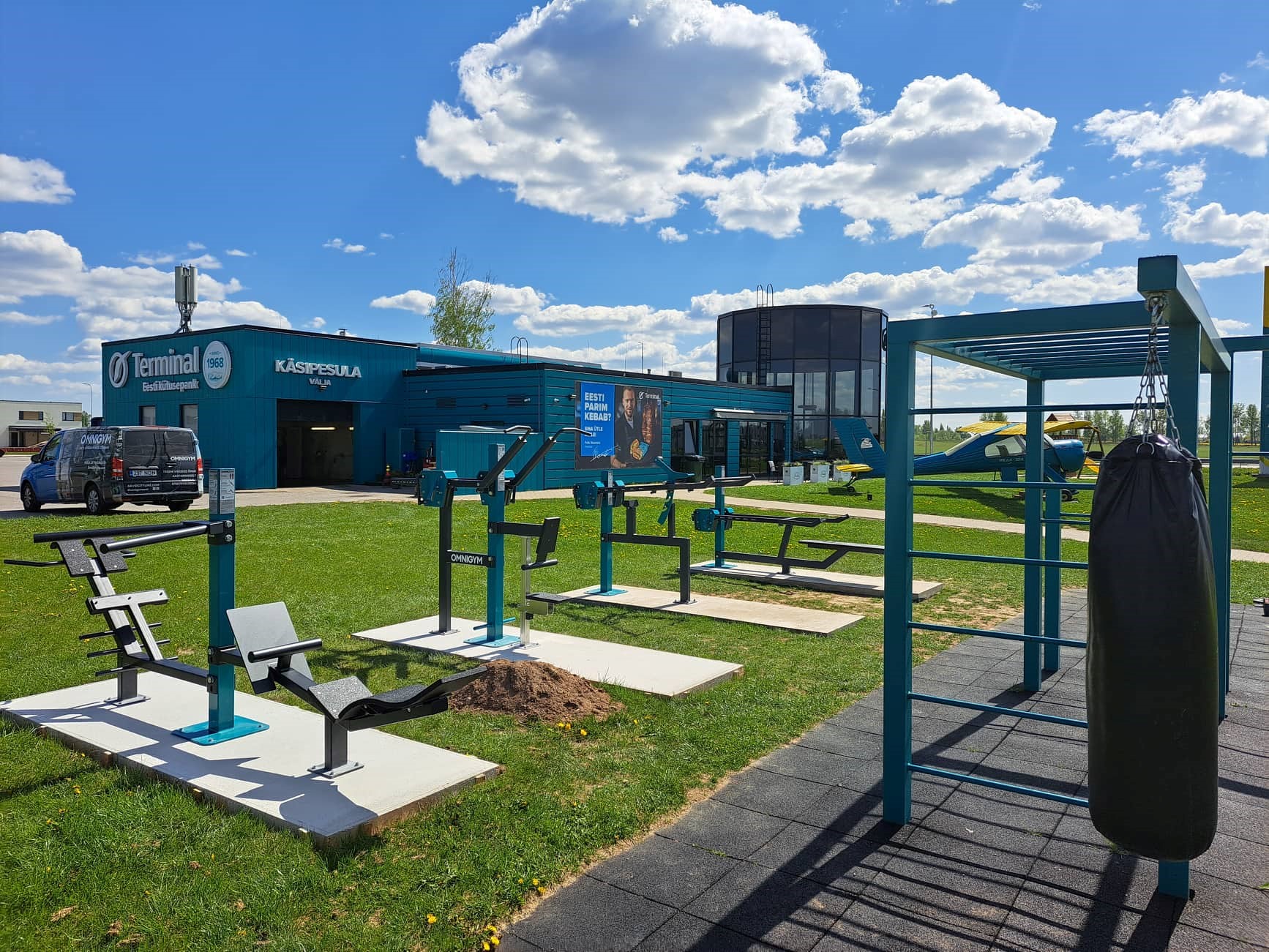 Service station of Terminal Oil Raadi, Tartu, Estonia
Outdoor gym
PROJECT BACKGROUND
In 2021, the TV 3 news program crew visited the Omnigym outdoor gym in Saku, Estonia. The interview at the outdoor gym was broadcasted on the Sunday evening prime-time news program on the same TV channel. The show's topic was the organization of open-air training at an outdoor gym during the restrictions of Covid-19.
Well-known Estonian bodybuilder and influencer Ott Kiivikas appeared as an expert on the TV news. His training exercises and product presentation on the show gave Omnigym a quality mark. His inclusion gave the Omnigym series credibility, that even professionals enjoy training with the equipment.
The owner of the Estonian service station chain Terminal Oil happened to see the show and immediately called his co-owner brother and suggested watching the show on a follow-up.
Previously the Raadi service station provided street workout devices with a lifting bar equipped with discs for their clients. Often, the first task of the service station workers was to pick up disks that careless users had left and scattered around the sports complex after exercising in the evenings.
Omnigym outdoor equipment, with its one-piece weight units, was a good solution to this problem. The owners of Terminal Oil contacted David Cityline, Omnigym distributor in Estonia the very next day. David Cityline made the service station an offer the same day, where the color of the equipment matched Terminal Oil's corporate color Water Blue RAL 5021. The company's managers visited the nearest Omnigym outdoor gym that same evening, where they made sure the equipment was good, and on the third day, they signed the contract for ordering the first two outdoor gym equipment. This has been the fastest deal made with clients to date.
Visitors at the service station and residents of the area liked training with the Omnigym equipment and that's why in 2022, Terminal Oil ordered the next two Omnigym equipment and additional weight units for the existing equipment at the Raadi gas station.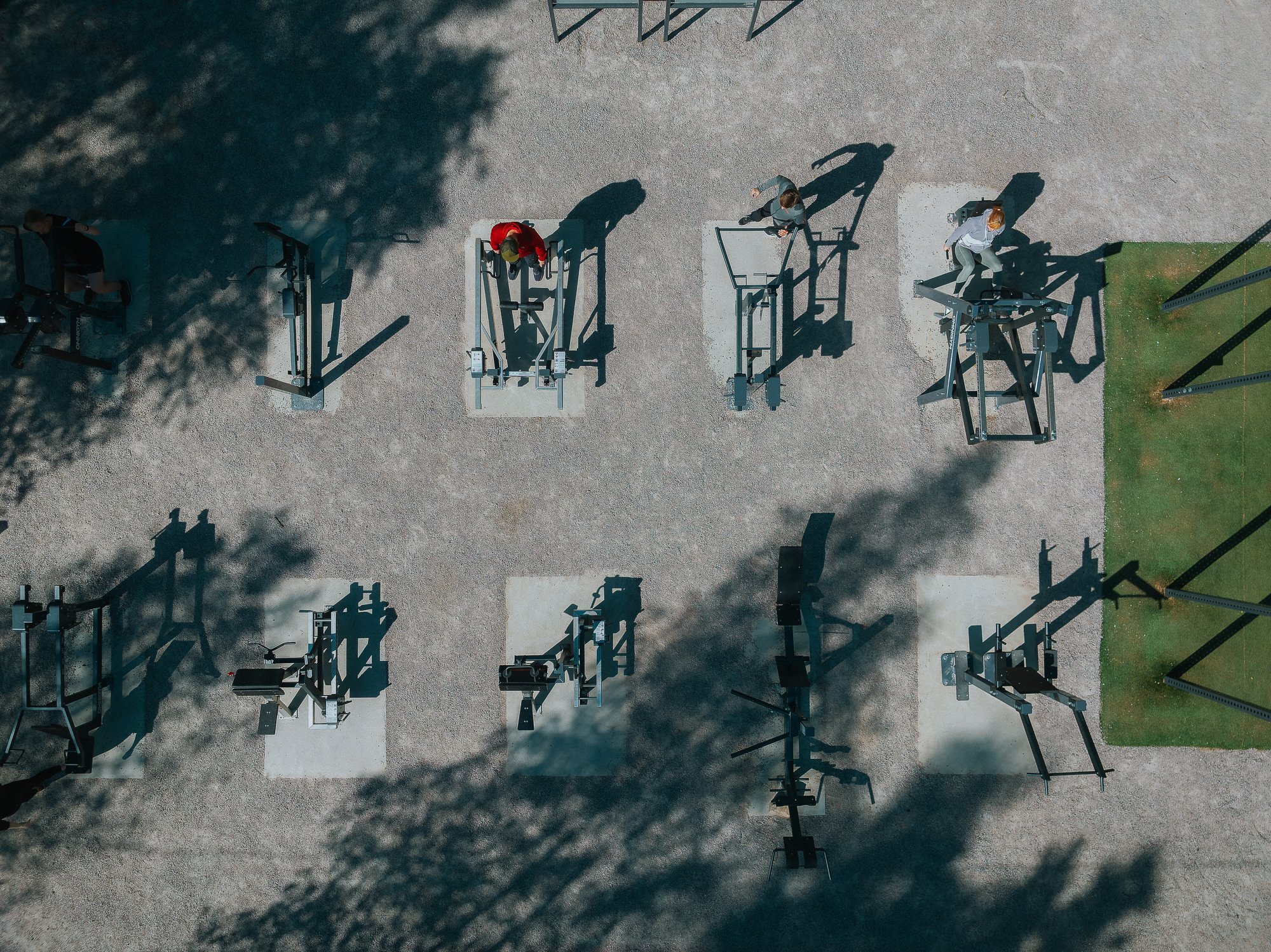 Based on the positive user experience, the construction of outdoor gyms is being planned at Terminal Oil Nõo and Laagri service stations.