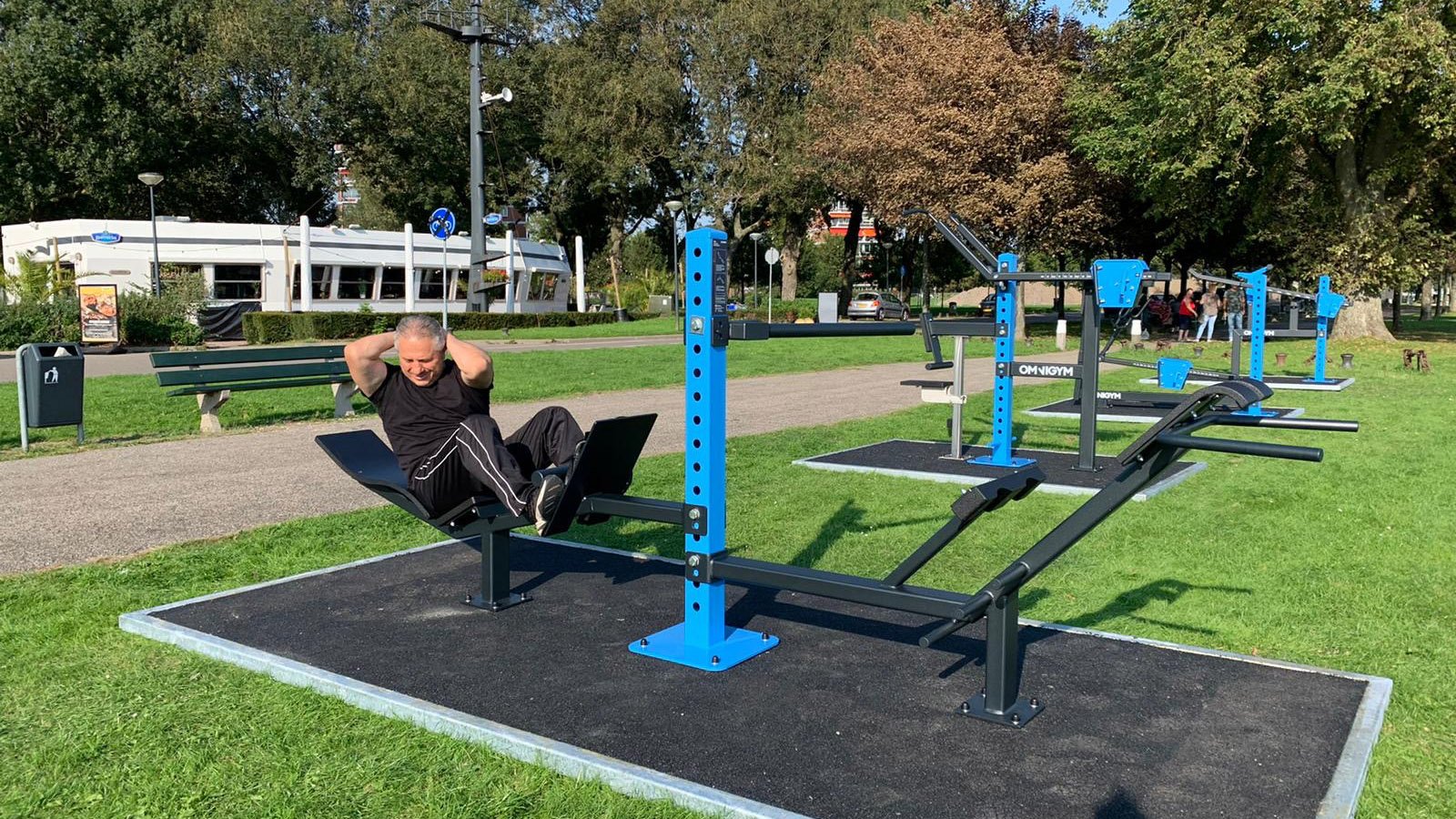 Schiedam, The Netherlands
Outdoor gym
Area: 126 sq m / Opened: Sep 2020 / Equipment set: OG10, OG23, OG30, OG41, OG70, OGC7
4.77
/5
Overall score for equipment
77
%
Of the respondents had visited the outdoor gym 3 times or more.
100
%
of the respondents would like to see the site as permanent outdoor gym.
92
%
of the respondents rate the omnigym equipment "as good as" or "better than" indoor gym equipment.
User survey, Schiedam, The netherlands, 09-12/2020, N82, Omnigym Oy.
PROJECT BACKGROUND
To test Omnigym's new product innovation, a portable platform for the equipment, we started a pilot project with our partner, Opensports, in the Netherlands. The pilot project was carried out in close cooperation with Schiedam's municipality. As a result, the first pop-up outdoor gym with Omnigym equipment opened in September 2020 in Maasboulevard, Schiedam.
The portable platform allows the equipment to be installed easily and temporarily so that no significant marks remain on the ground or area after the equipment has been removed.
We also wanted to learn how people in Schiedam took place – would they find it and use it, and how would they rank the equipment. To gather user experience, we conducted an on-site survey. Omnigym and Opensports conducted the user survey during Sep-Dec 2020. The survey aimed to establish user satisfaction with the Omnigym outdoor equipment and the pop-up outdoor gym in Schiedam. The UX results were even better than expected. The residents welcomed the new outdoor gym enthusiastically, and the place was soon used extensively.
RESULTS
With the results and outcomes of the Schiedam project, we decided to take the study period to our service range. Since the 2020 pilot, the Study has become a used and useful tool.
Read more about the Global User Study here.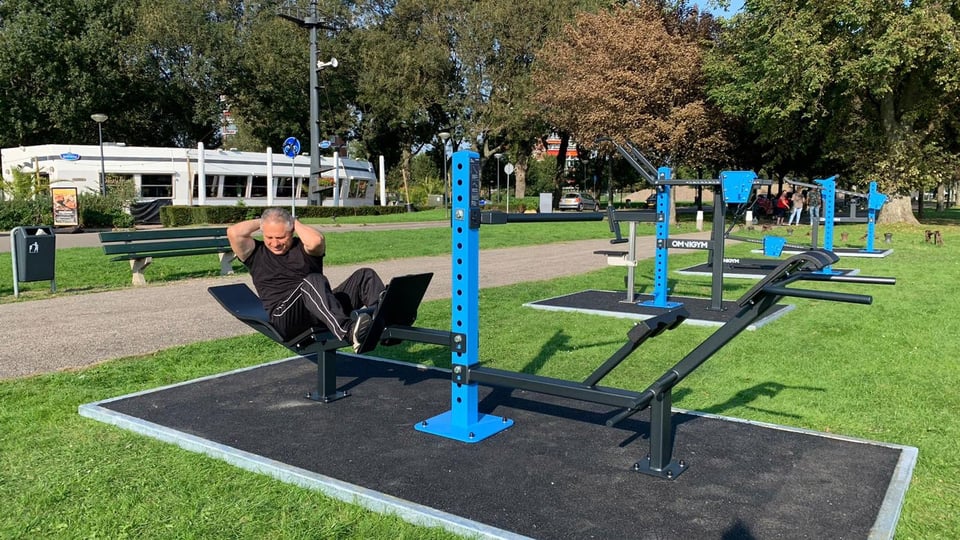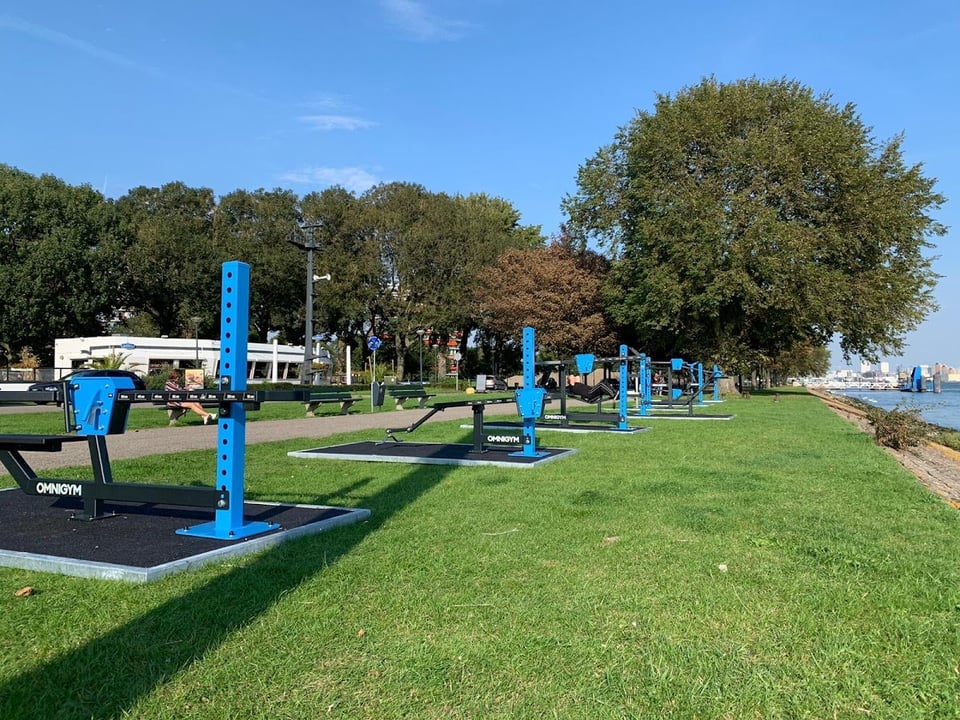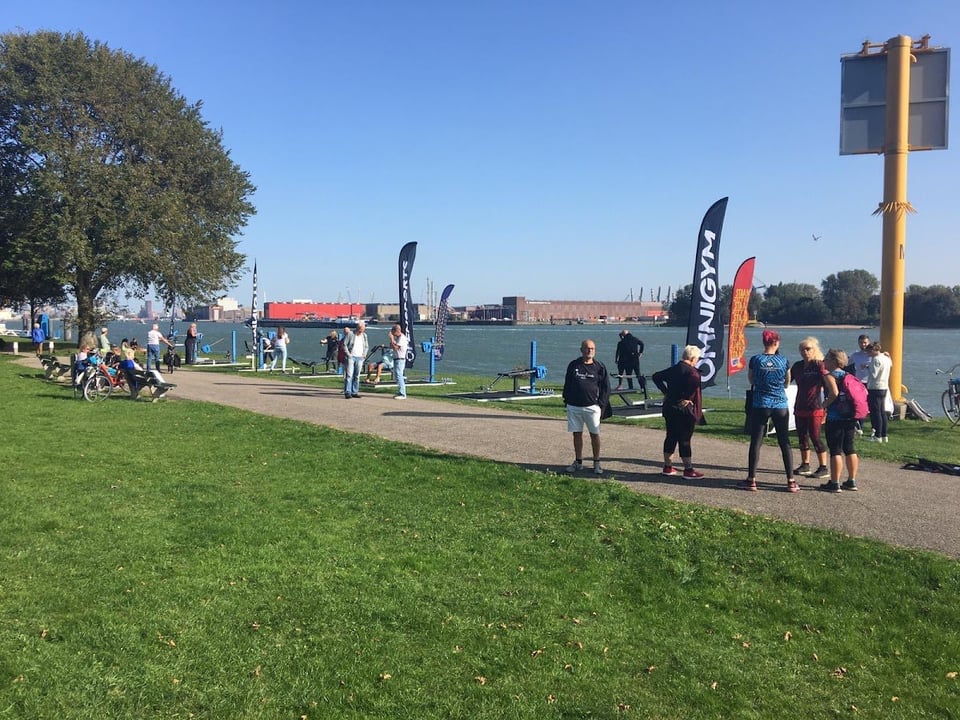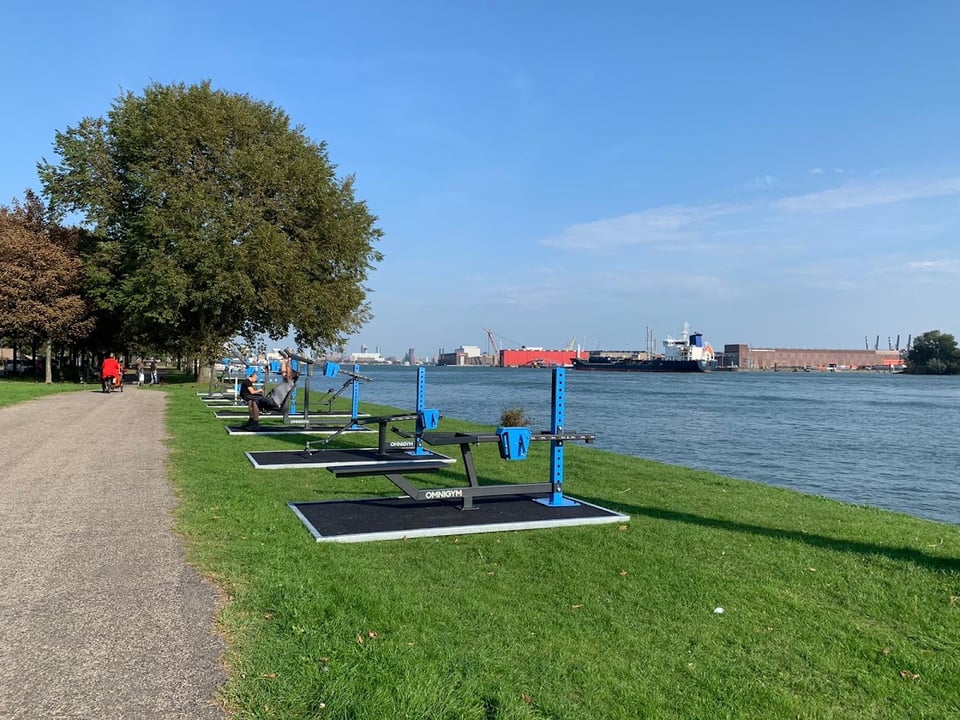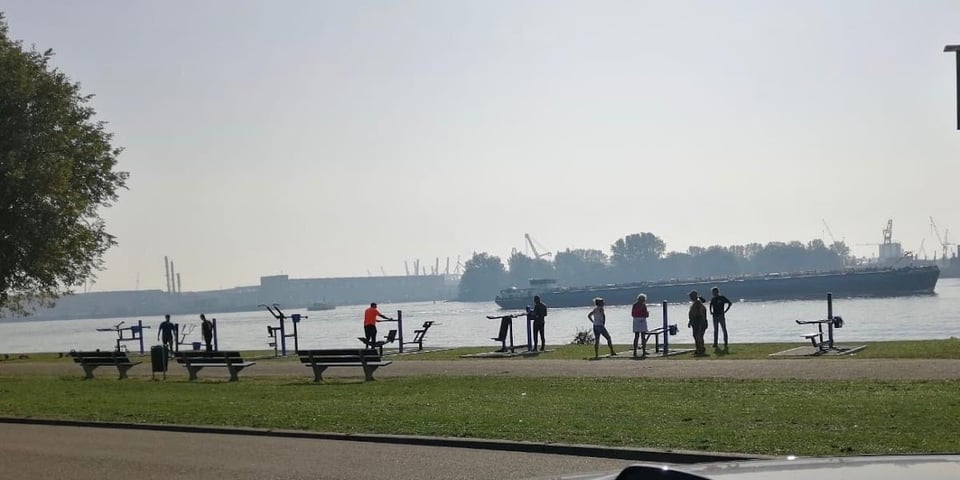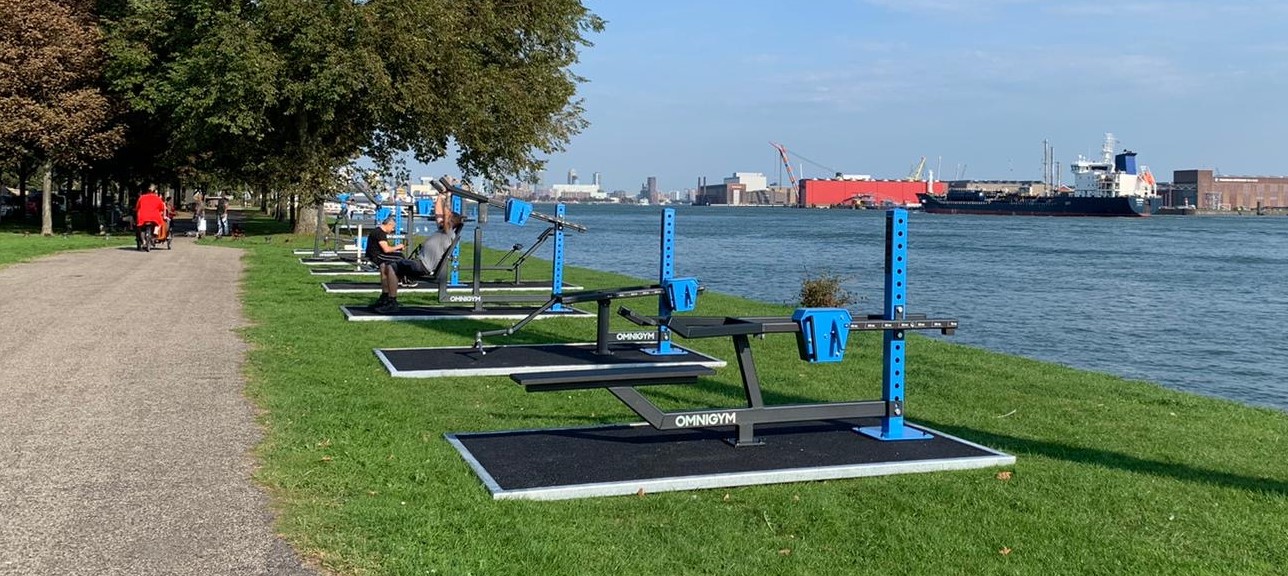 "The goal of Schiedam's municipality is that every citizen of Schiedam has/will have the possibility to move and play sports. On the one hand, this possibility lies with the many sports associations/sports providers in the city. On the other hand, Schiedam's municipality tries to organize the public space in such a way that the citizens of Schiedam are challenged to move (even) more.
With the addition of the OMNIGYM® fitness equipment on the Maasboulevard, a real attraction has been added to the public space. In combination with the possibility of adjusting the weight to everyone's level, the equipment's appearance has an enormous added value. The users are very enthusiastic, the reactions from residents are very positive, and more and more people know where to find the location. With the deployment of local personal trainers, extra attention is given to the use of the devices weekly."
SCHEDULE A MEETING WITH AN EXPERT
And get our Global User Study to your municipality.