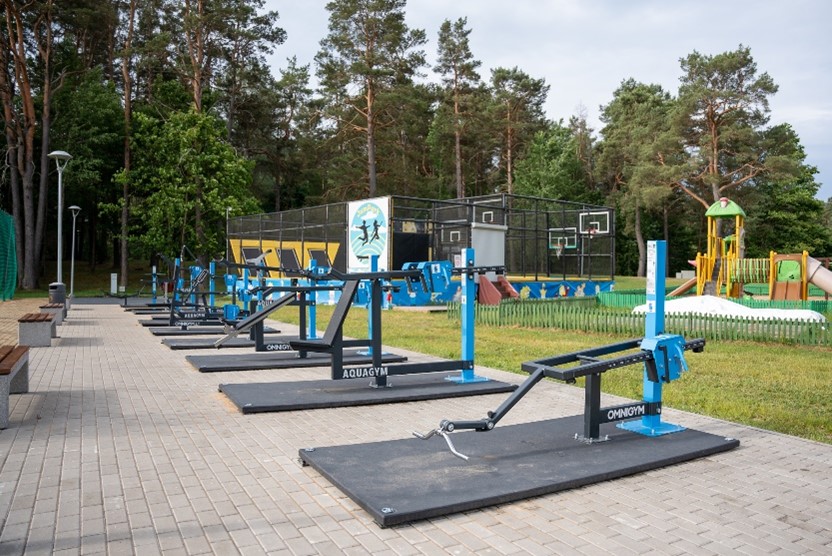 Druskininkai resort, Lithuania
Resort
PROJECT BACKGROUND
Druskininkai is the capital of wellness, recreation, active lifestyle, and exclusive entertainment all year round. A healthy lifestyle is actively popularized in this resort.
Therefore, a year ago in the center of the resort, between Lake Druskonis and Vijūnėlė pond, professional fitness equipment was installed. Every day, many residents of Druskininkai and guests of the resort are in the mood for sports. In order to encourage a healthy lifestyle and physical activity, the fitness equipment was donated to the resort by the AQUA Health and Recreation Center.
The resort has outdoor fitness equipment for amateurs, but OMNIGYM exercise equipment gives you the opportunity to exercise outdoors professionally. Everyone can adjust the equipment's weight according to their physical capabilities, and train safely and comfortably.
The air in Druskininkai is extremely clean, thanks to the pine forests surrounding the resort, it is saturated with elements necessary for the body, so you can also enjoy oxygen therapy while doing sports in the open air. No indoor gym can offer such an opportunity.
Professional athletes and sports teams from all over the world actively train in Druskininkai - they also use and appreciate the opportunity to do sports not only in the indoor gym but also in the fresh air.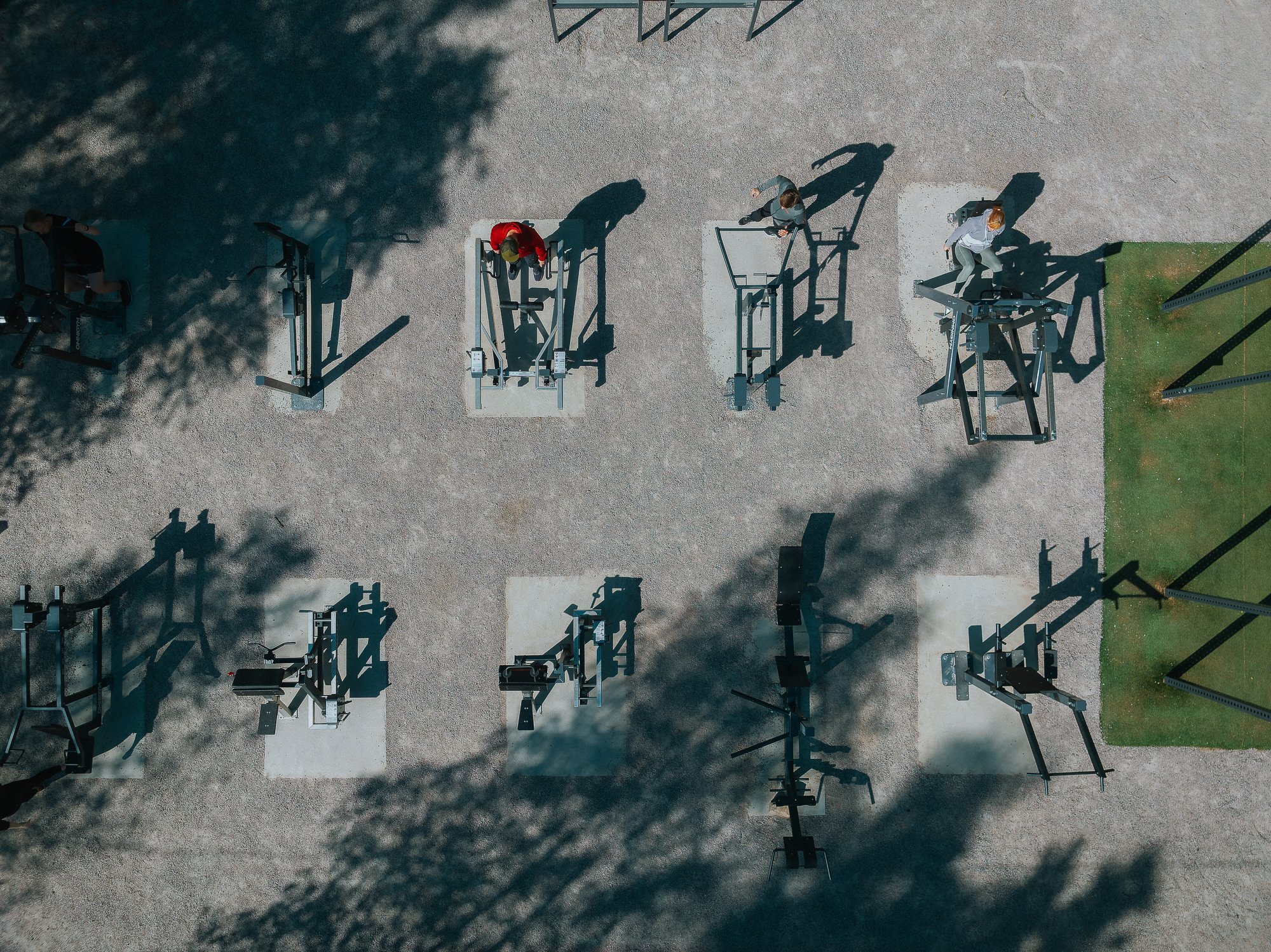 We are happy to see that the OMNIGYM fitness facilities have met the expectations of the community and resort guests and are popular all year round - summer and winter, you can always find people working out here.