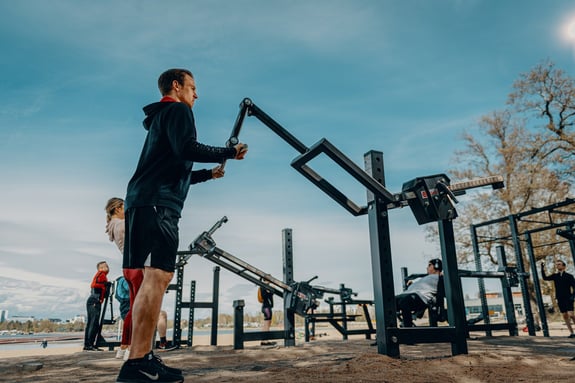 THE BEST OUTDOOR GYM EXPERIENCE
Revolutionizing the traditional gym workout into the outdoors without compromising the training experience.
For all people - For all places - All year round
We are proud of having
created outdoor gym
equipment with weight units that are
equally efficient as indoor
gym equipment.
Omnigym transforms the traditional gym experience by moving it out into the fresh air. The top-rated outdoor fitness equipment results from long and dedicated product development. With Omnigym, anyone can have a powerful yet safe outdoor fitness experience.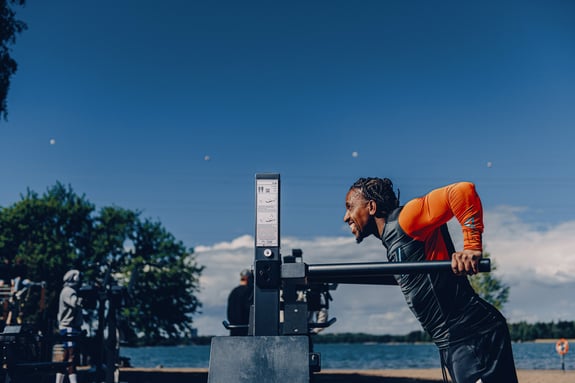 OMNIGYM OUTDOOR GYMS CAN BE FOUND
IN OVER 360 LOCATIONS ACROSS EUROPE
Omnigym outdoor gyms are the most frequently used ones onsite. And we have data to support our statement.
How to choose
THE BEST OUTDOOR FITNESS AREA
Providing as much knowledge as possible in easily readable form, we make sure that municipalities get the most fitting outdoor fitness area.
Omnigym helps municipalities, the military, and the private sector, such as fitness centers, resorts, and gyms, to create more well-being through more efficient outdoor fitness activities. We offer high-performing and durable outdoor fitness equipment that is comfortable and safe to use for everyone.